On this page we will give you some idea of the story of the Ancient
New Zealand kauri
Scientists believe tsunami caused the magnificent kauri trees to fall and end up in valleys. These valleys then became swampland. The lack of air and totally covered preserved the kauri trees. Some kauri has been radio carbondated at up to 50,000 years buried.
On the coastline there are still remains of the ancient trees in buried in the sand and up in the sand dunes. We have been told that the sea - land level has changed twice, meaning there were once trees growing where the sand is now on Baylys Beach. Wood has been recovered from the ocean which we have been told is over 200,000 years old.
On Baylys Beach, just 12 ks from our gallery here in Dargaville you can sometimes see the ancient kauri trees on the beach -  depending on the movement of the sand sometimes all you can see is the tops of the trees, sometimes they are totally covered. It just looks like rocks but it is still wood.
High up in the sand dunes you can also see ancient kauri trees, volcanic ash etc.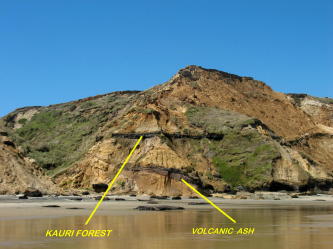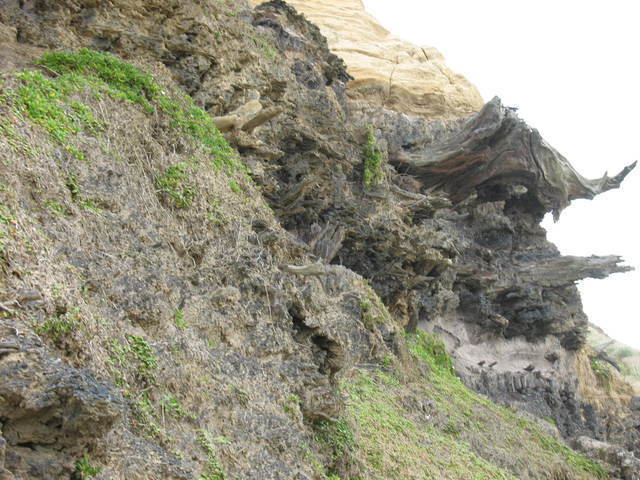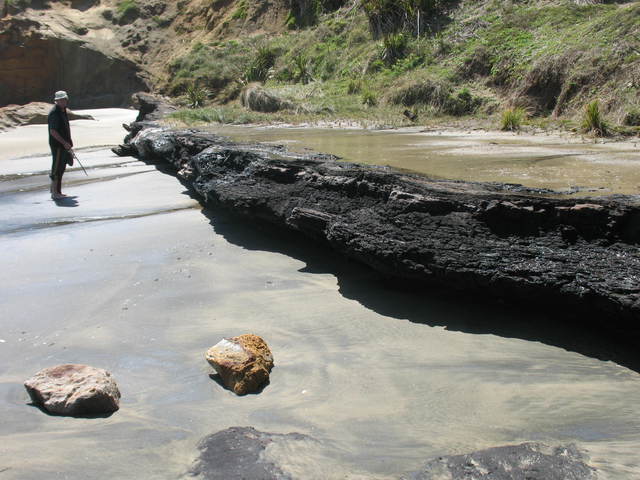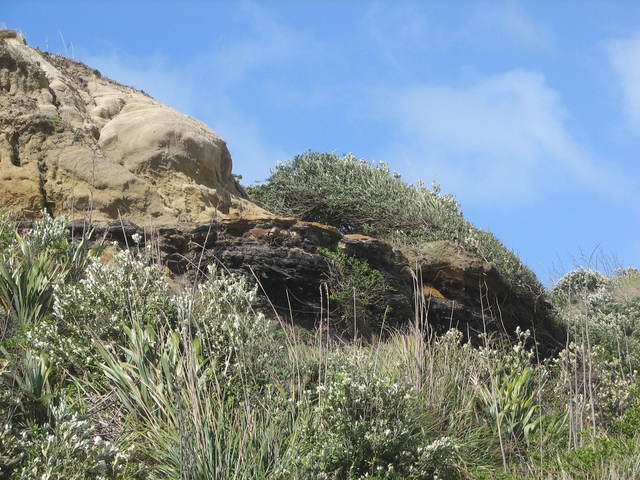 high up in the sand dunes are kauri trees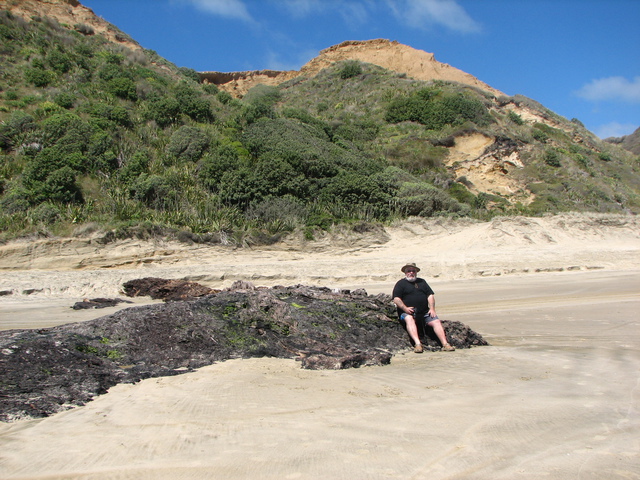 Under the sand on Ripiro beach lays an Ancient forest of Kauri trees maybe around fifty thousand years old .
Rick sitting on ancient kauri