today's news
wood turning tuition available 
next one day individual instruction days available Saturday 6th August or Saturday 20th August  - contact us asap 
we also now accept payments by Paypal via our "shop now" page or we can create an invoice for any thing you wish to purchase and you can pay by Paypal
we have started offering our wood turning tuition one day basic course as from the 1st July 2022
contact us to book in kauriinfo@xtra.co.nz to arrange your day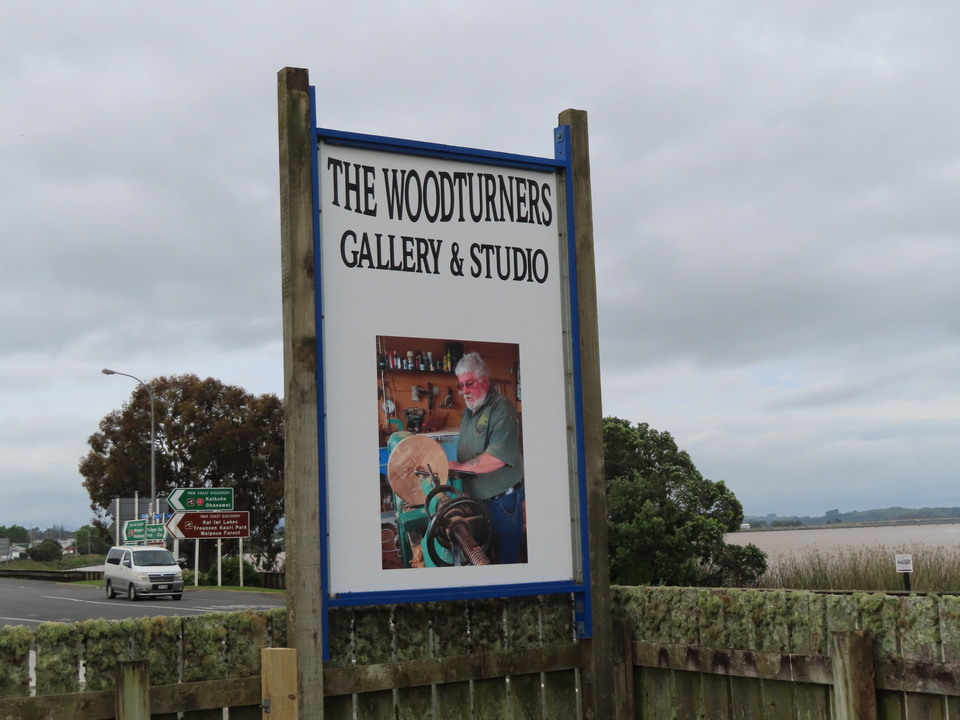 You are welcome to come and visit - we ask that you just wear your mask please.
  The "new" gallery with Rick's workshop right next door - you may get to see him wood turning 
WE COURIER/POST WITHIN NEW ZEALAND
we have a "shop now" option with some of our 49 pieces shown. We have more in the gallery so if you are wanting a special size bowl or platter just email us and we will take photos.
Also pen blanks, knife scales blanks etc - we can sort something out for you but check our "buy now" section to see what we have available at the moment.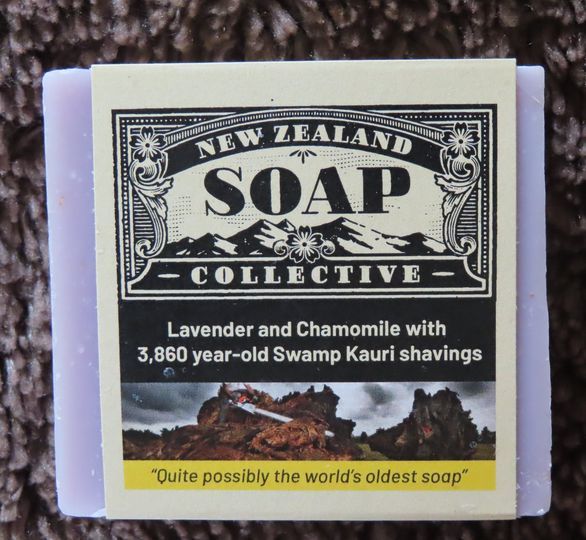 we have just added some handmade soaps to our page
these soap incorporate our ancient kauri wood shavings.
Just added two beautiful Ancient Kauri fountain pens to our page - NZ$135 each and includes the presentation case and free postage within NZ
We can also post overseas for additional cost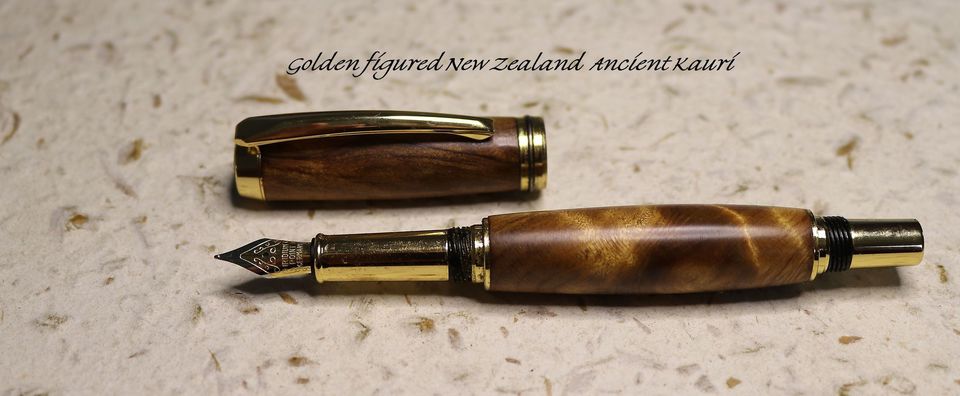 below - Rick has been cutting up the very pretty pieces of ancient kauri for pen blanks
We sell the pen blanks to fellow woodturners and we also make pens - see "pens to delight" page on here - the pen below is the Sierra style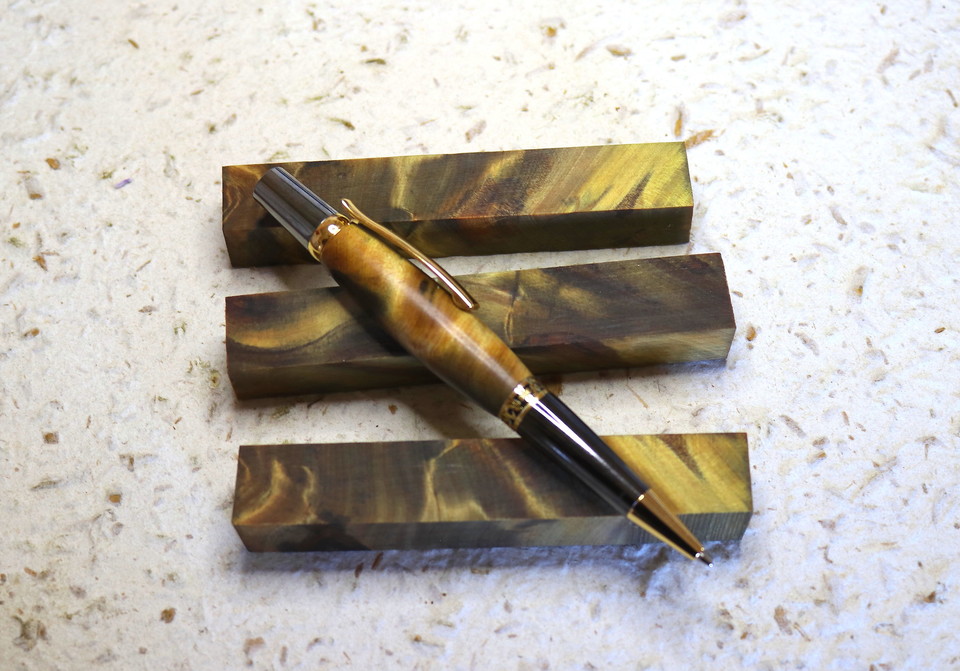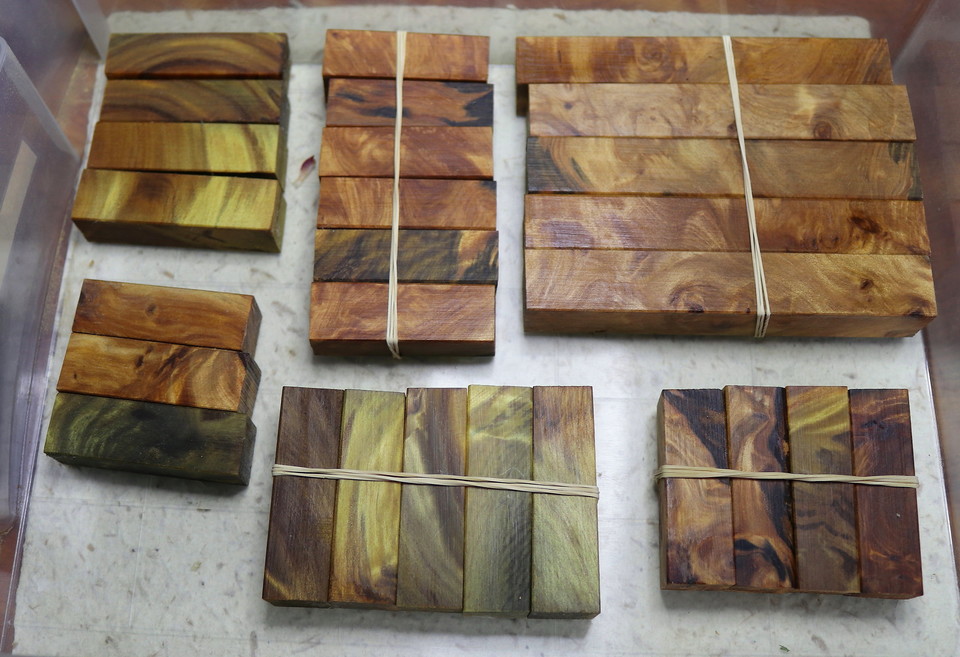 WE CAN POST YOUR PURCHASE TO YOU OVERSEAS.
YOU GET THE GST (TAX) 15% OFF YOUR PURCHASE AND THIS HELPS TOWARDS POSTAGE COSTS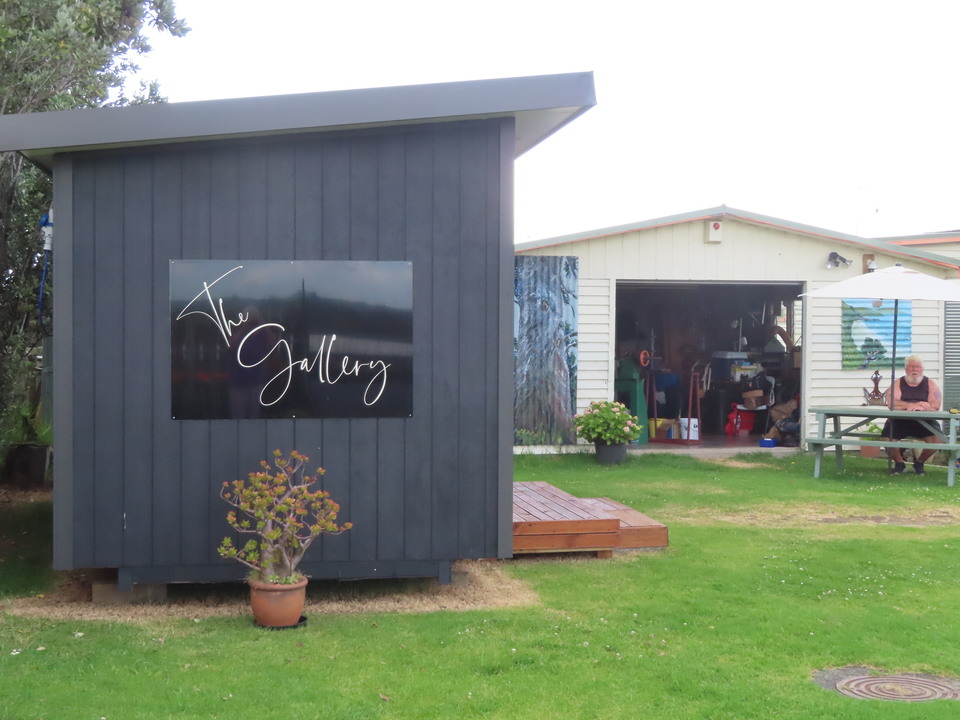 Our Gallery at 71 River Road, Dargaville, open from 10am
Just put these two Saligna gum Toki to our gallery today
$145 and includes a presentation case or pouch
below - ancient kauri blocks $55 each
sizes shown on the photo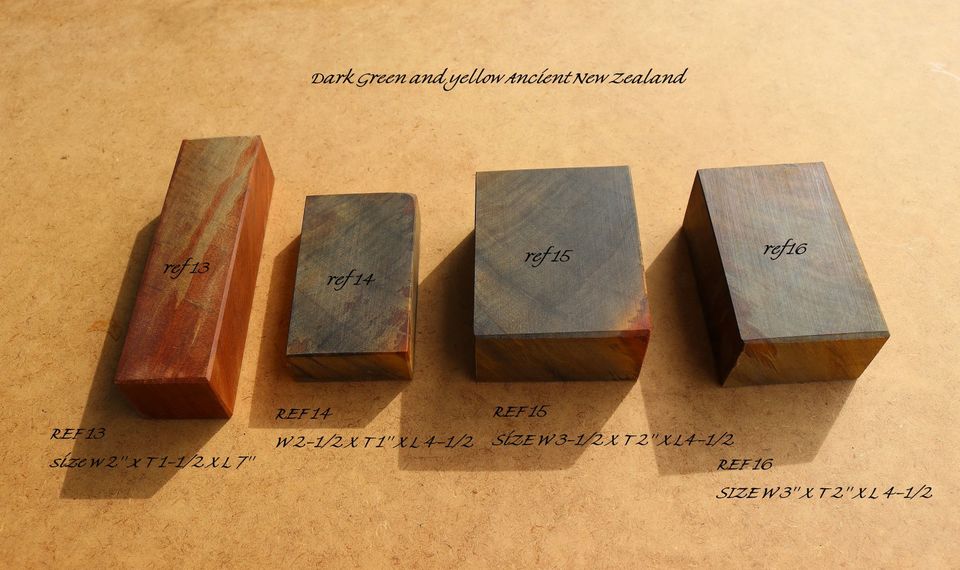 Just put these in the gallery today
4 beautiful ancient kauri toki
$145 each - each one unique grain patterns
ref on each toki  ie 501, 502,
(503 sold) and 504 (sold)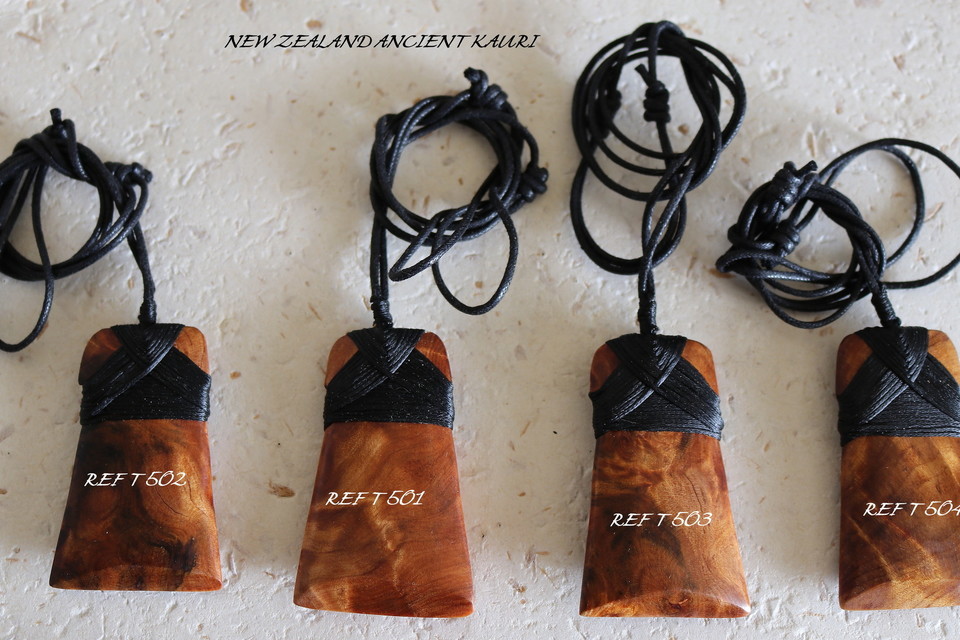 for our overseas customers we can post your purchase to you or to another address ie if a wedding / birthday present for someone in NZ (or overseas)  we will even wrap the wedding gift in pretty paper and you can tell me what to write in a wedding/birthday card
We cant offer wood turning tuition at present but will be soon so you can purchase a gift voucher now. 
 We also have our books on woodturning
making and bowl and making a hollow form
$85 each plus courier/postage
step by step instructions with text and photos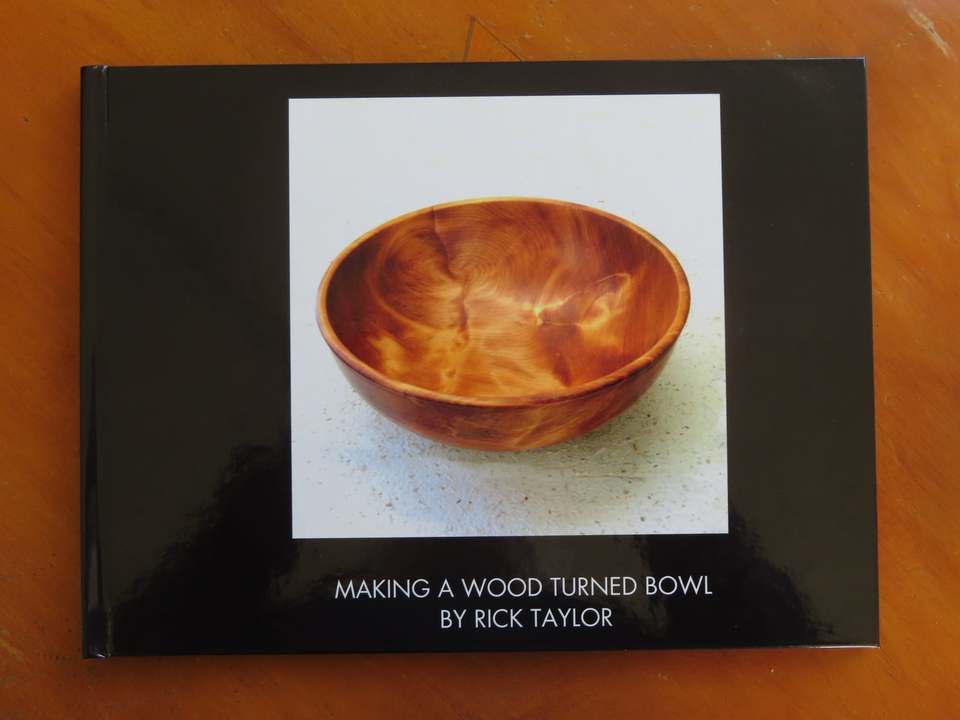 we are selling sack of ancient kauri blanks/rounds
$225 per sack - various sizes and number in each sack
sample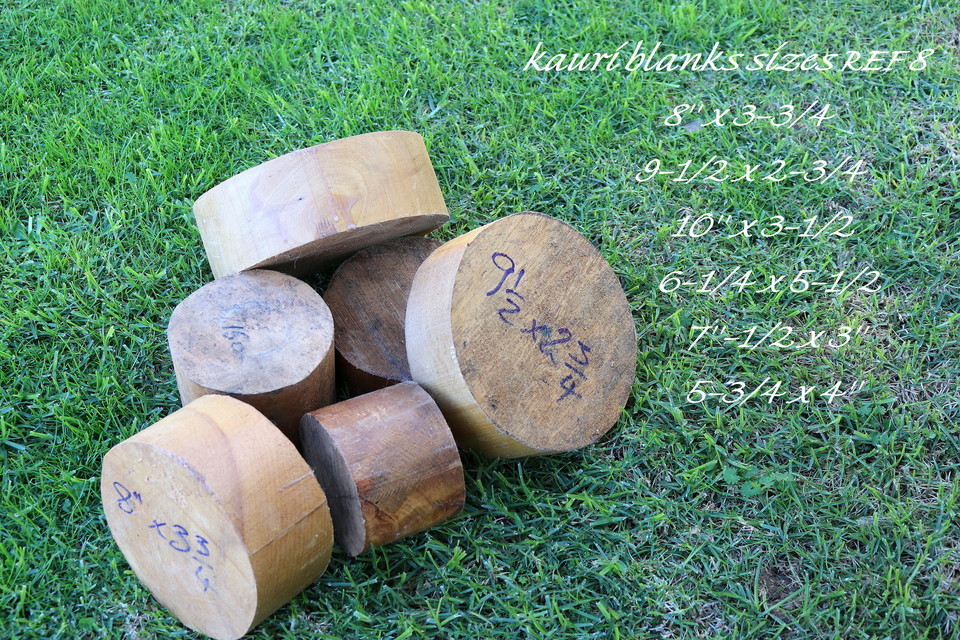 Tx /phone 0274 489 652
email: kauriinfo@xtra.co.nz
or land line + 64 9  439 4975
we have turning blanks for sale in various sizes if you are a wood turner/carver or need some ancient kauri for a special project  - see Ancient Kauri blanks page
you can still purchase via this website or phone us if you want something that is not shown on our website.
Not all our stock is on our website
We can take payment by credit card or direct payment to our bank account
we can courier/post to you - no problem - but it may take longer to get to you due flights etc.
.
If we post to an address outside of New Zealand we can deduct the 15% gst (tax) off the purchase price.
 Rick has been turning some amazing green and yellow ancient kauri
  green and yellow ancient kauri lidded boxes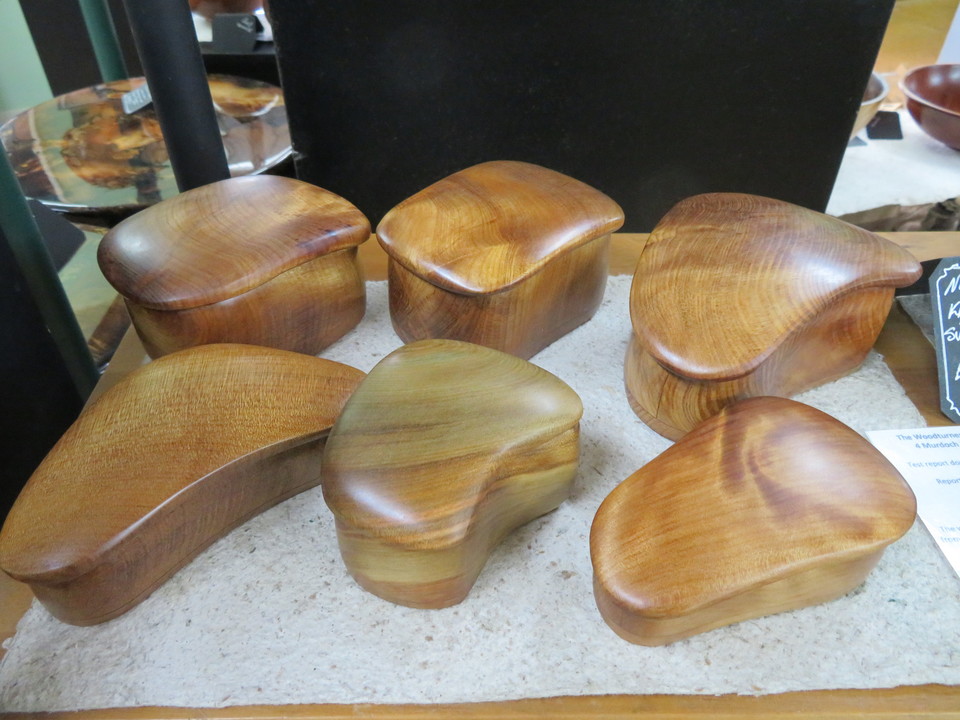 above ancient kauri treasure boxes
$225 each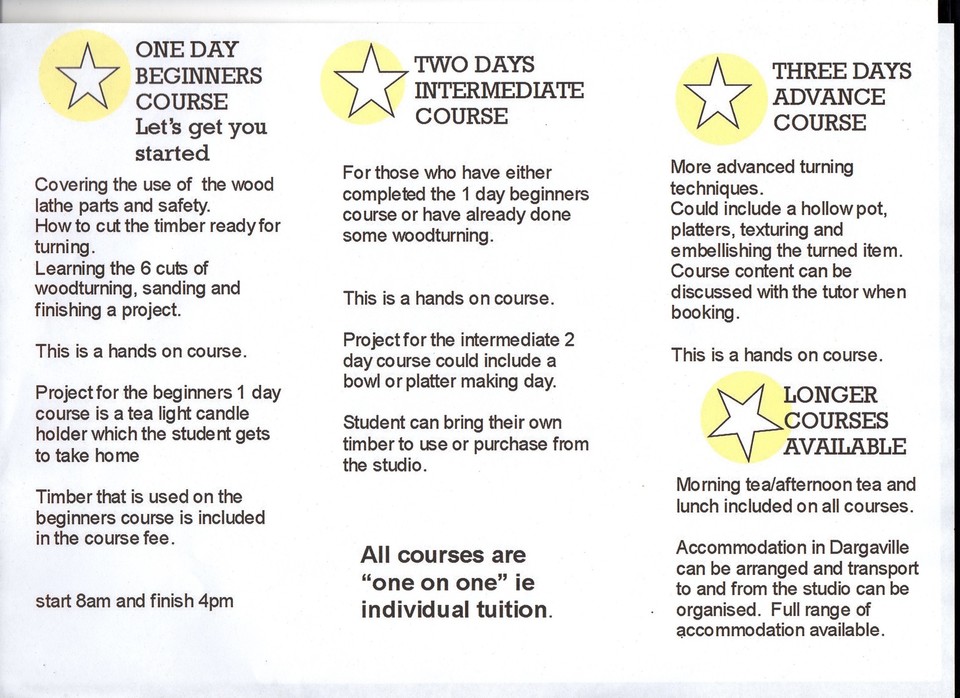 great gift idea  - we can send your purchase to a friend or family member with a card from you and we can wrap it in special paper ie wedding ,  birthday , Christmas paper just let us know and we will organise for you
PLEASE NOTE not all of our pieces and shown on this website, we have more in the gallery.
Tuition for the intermediate & advance level may mean an additional cost for timber used by the student. Bowl blanks/platter blanks etc can be purchased on the day.
 Choose from the basic beginners day, the intermediate or advanced day.
Ph 00 64 9 439 4975 or  email kauriinfo@xtra.co.nz   or phone 09 439 4975 to book for tuition
One of Rick's ancient kauri vases being presented on the signing of a major agreement in Wellington. This kauri vase will be heading to China.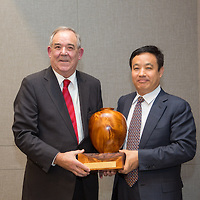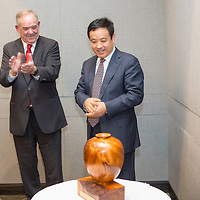 Some of our students having fun 
another student today and another one tomorrow - when are you booking in a for a days one on one wood turning tuition with Rick - special winter rate working well for us. Below - Emily having fun on the wood lathe during her tuition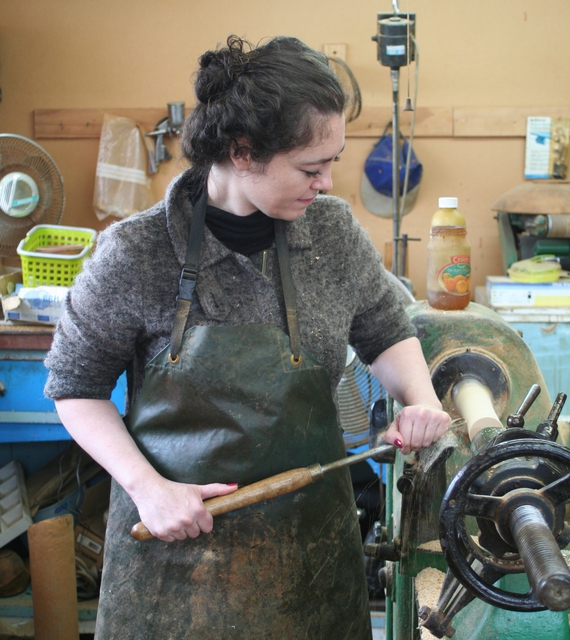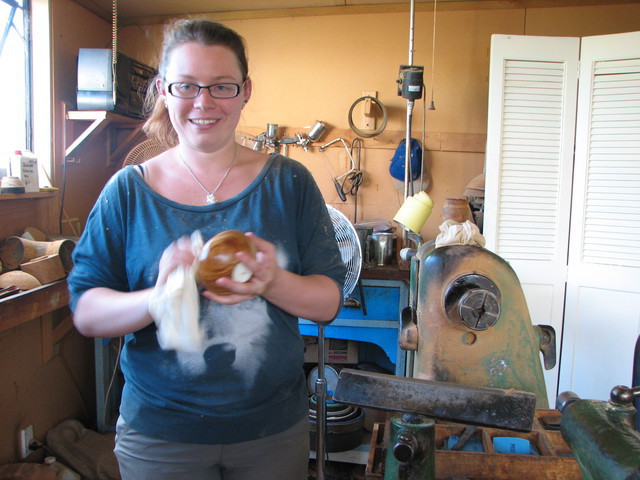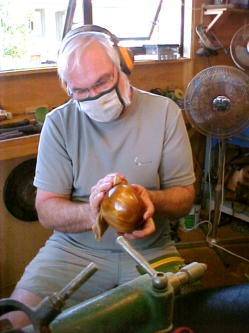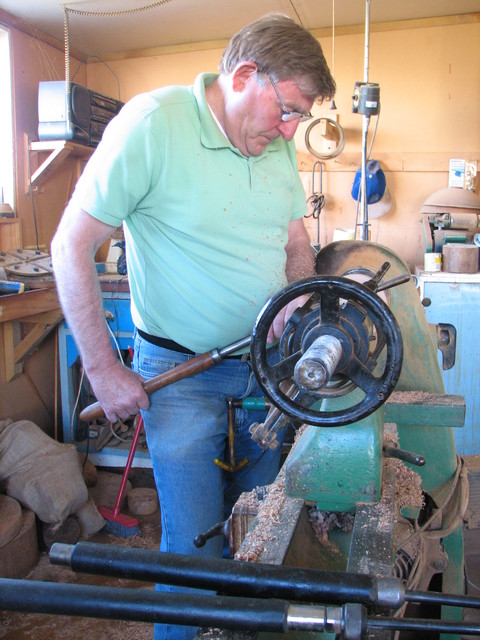 We can supply a gift voucher if you want to give someone a days tuition.
Rick as written a set of "how to" books
How to turn a wooden bowl   NZ$85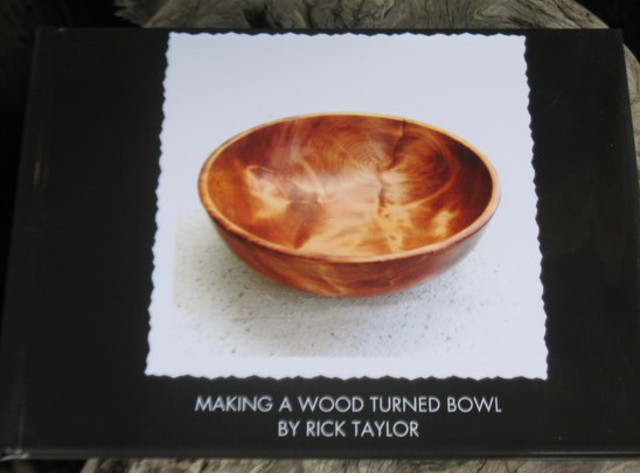 How to turn a hollow pot  NZ$85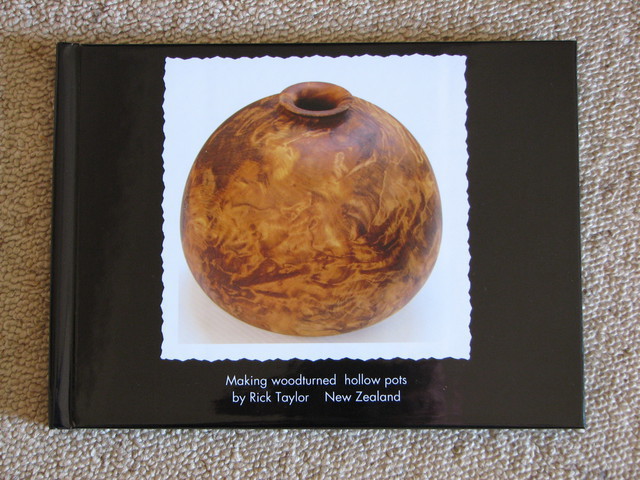 We also do orders for hand crafted items.
These Masonic Batons we make for an order to go to  Australia
Green Ancient Kauri and Gold fiddlebck grained Ancient Kauri