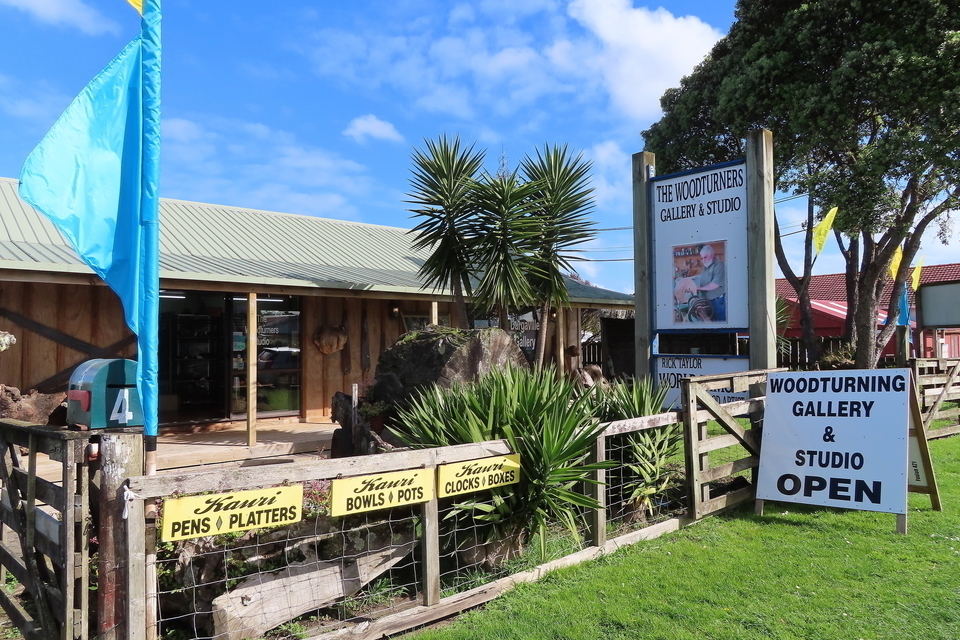 today's news
due to Covid level rules we are unable to offer tuition at present. 
 you can however purchase our books on woodturning
making and bowl and making a hollow form
$85 each plus courier
step by step instructions with text and photos
latest bowl in the gallery - a very large one
ref 2705 NZ$525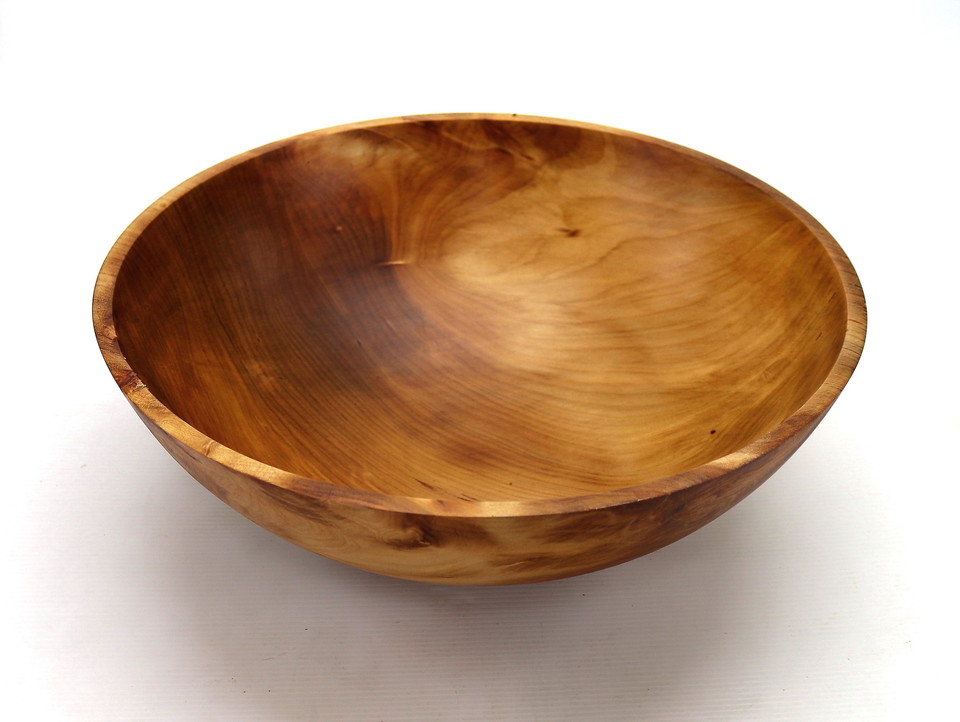 we are selling sack of ancient kauri blanks/rounds
$225 per sack - various sizes and number in each sack
sample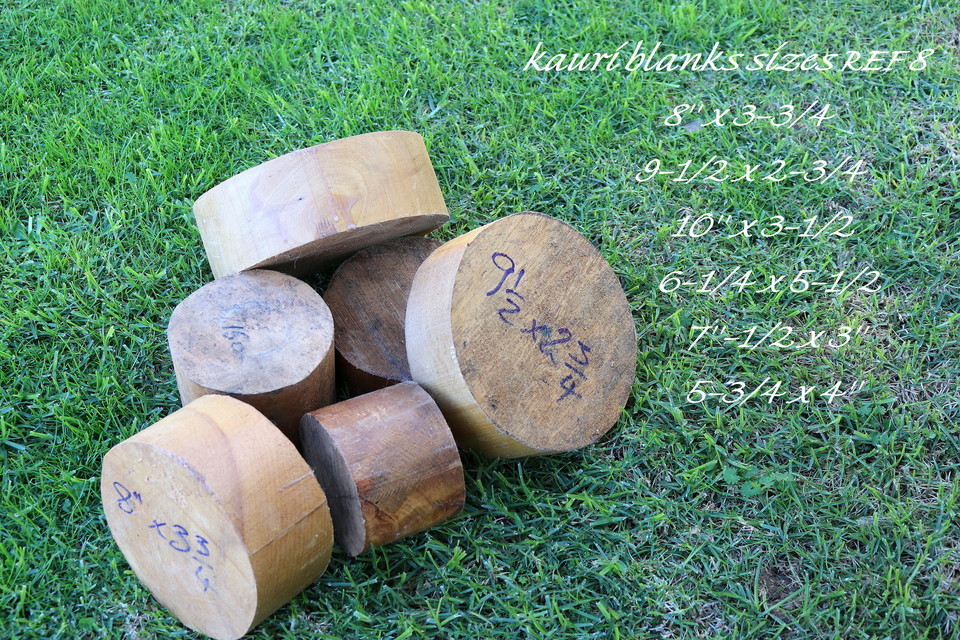 have just put two more fiddleback platters under the "platter" page 
latest ancient kauri platter in the gallery today
NZ$785   ref 2115
we are back offering wood turning tuition again
one on one with master wood turner Rick Taylor
book a day now just contact us with a date the suits you. 
we are open 9am ish  till around 5pm
just tx, email or phone us and make sure we are going to be open as we may still close some days still.
we will be happy for you to visit our gallery
Tx 0274 489 652
email: kauriinfo@xtra.co.nz
or land line 09 439 4975
we have turning blanks for sale in various sizes if you are a wood turner/carver or need some ancient kauri for a special project  - see Ancient Kauri blanks page
we do 21st keys which can also be used for 30th, 40th, 50th, 60th etc.
Just let us know what you would like on the key
some lovely cheese - bread - serving boards 
$65 for the stripe board, $75 board with one handle and $120 for the larger board with two handles
we can post/courier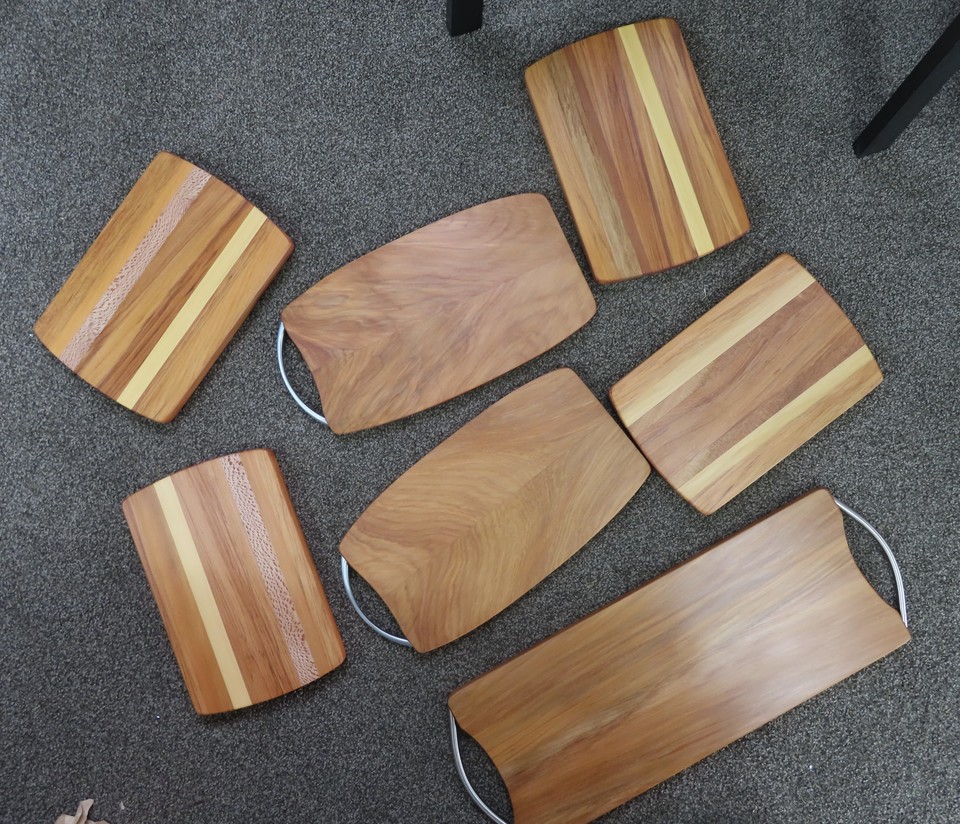 Toki - Ancient Kauri
$145 includes a story about the meaning of the Toki and also in a presentation bag
you can still purchase via this website or phone us if you want something that is not shown on our website.
Not all our stock is on our website
We can take payment by credit card or direct payment to our bank account
we can courier/post to you - no problem - but it may take longer to get to you due flights etc.
.
If we post to an address outside of New Zealand we can deduct the 15% gst (tax) off the purchase price.
PLUS
Wood turning tuition available 
- when are you booking in for a day or two?
This is individual tuition - just you and Rick - 8 hours
for the basic beginner day wood is included plus we give you a cuppa and lunch and you take home your project 
$425 for the one day
Bookings essential
Telephone 00 64 9 439 4975 or email: kauriinfo@xtra.co.nz
or mobile 0274 489 652
Toki from the very special green and yellow Ancient Kauri wood
New Zealand $145 each and comes with a card about the meaning of Toki and in a presentation bag.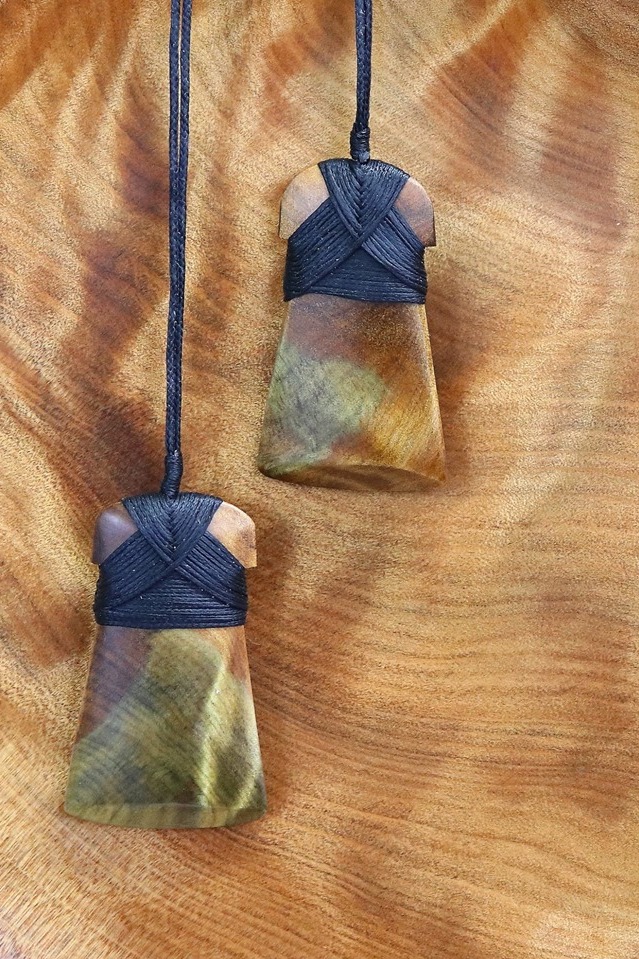 Rick has been turning some amazing green and yellow ancient kauri
  some wonderful soothing stones from Ancient Kauri wood added to the gallery today and some green and yellow ancient kauri lidded boxes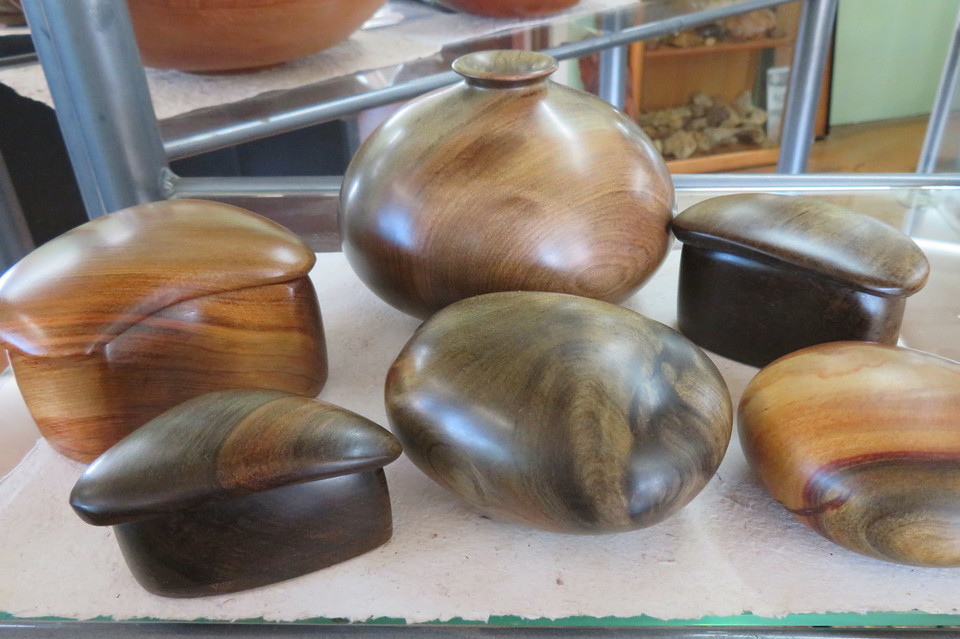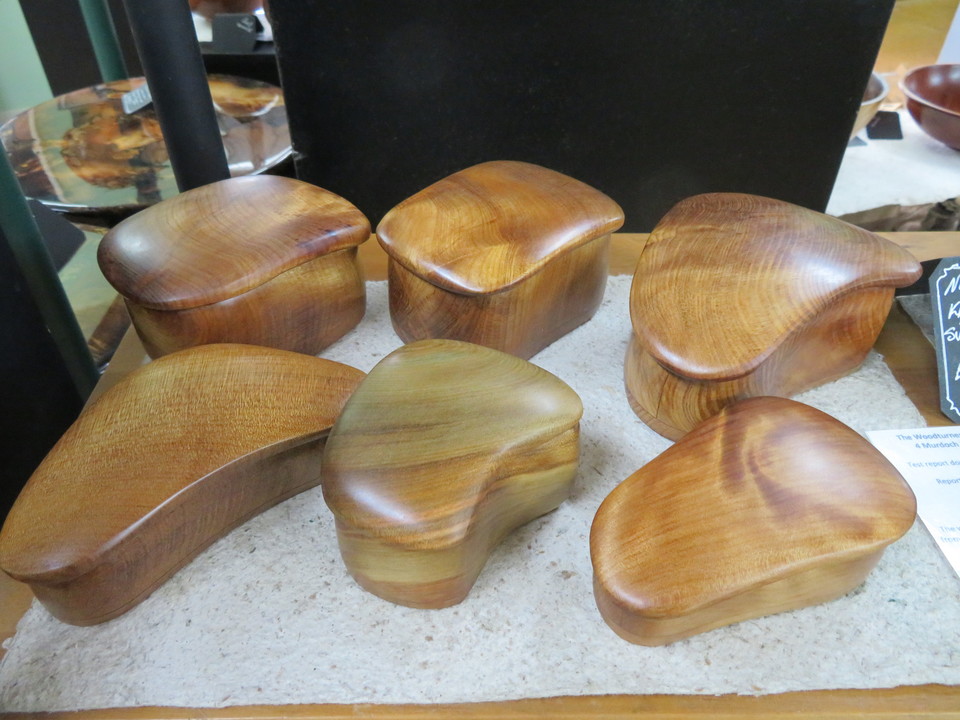 above ancient kauri treasure boxes
$245 each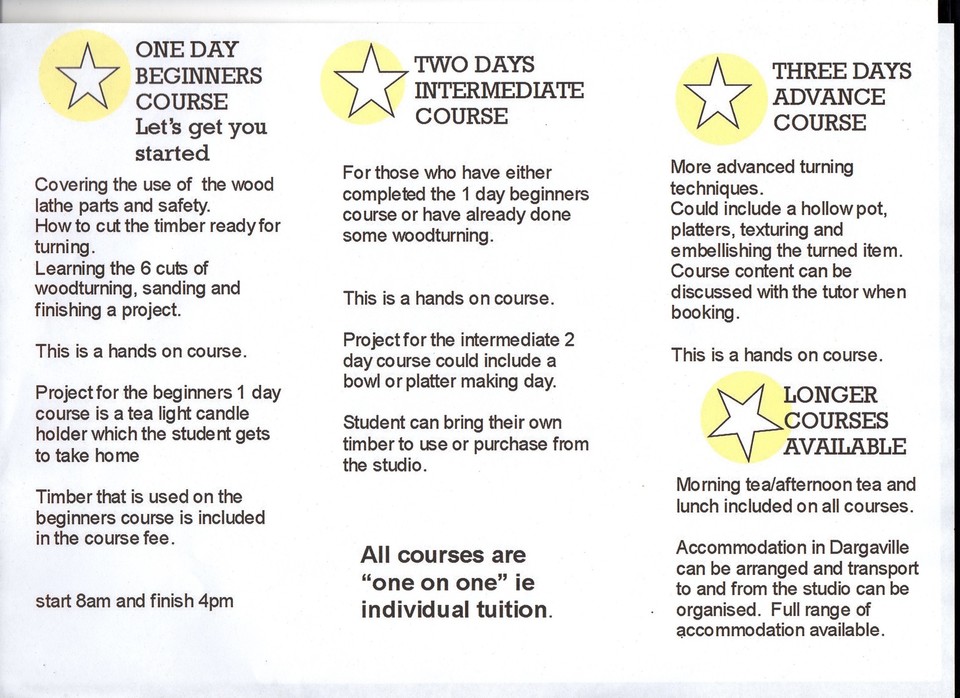 great gift idea  - we can send your purchase to a friend or family member with a card from you and we can wrap it in special paper ie wedding ,  birthday , Christmas paper just let us know and we will organise for you
Gallery looking great - Rick's been busy - lots of new pieces in the gallery to choose from -  find that perfect gift for yourself or friend. We can post your purchase, gift wrap and you can send a card to us to put in the parcel if you want us to.
PLEASE NOTE not all of our pieces and shown on this website, we have more in the gallery.
Tuition for the intermediate & advance level may mean an additional cost for timber used by the student. Bowl blanks/platter blanks etc can be purchased on the day.
 Choose from the basic beginners day, the intermediate or advanced day.
Ph 00 64 9 439 4975 or  email kauriinfo@xtra.co.nz   or phone 09 439 4975 to book for tuition
One of Rick's ancient kauri vases being presented on the signing of a major agreement in Wellington. This kauri vase will be heading to China.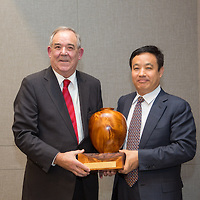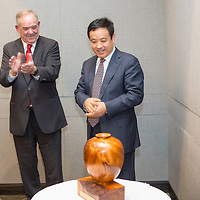 Some of our students having fun 
another student today and another one tomorrow - when are you booking in a for a days one on one wood turning tuition with Rick - special winter rate working well for us. Below - Emily having fun on the wood lathe during her tuition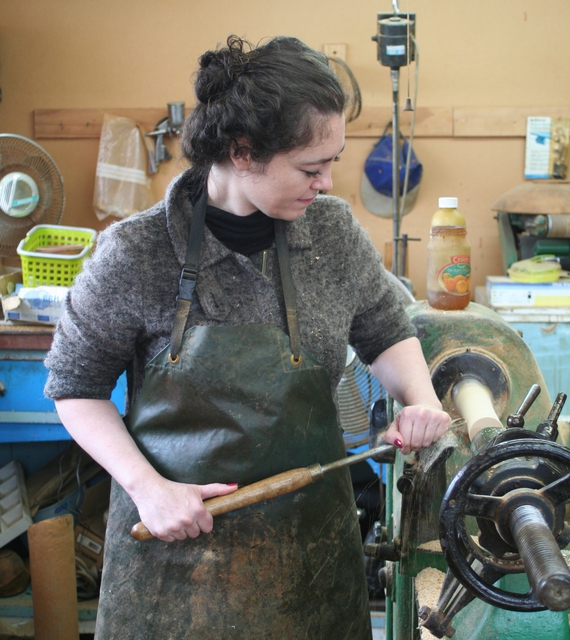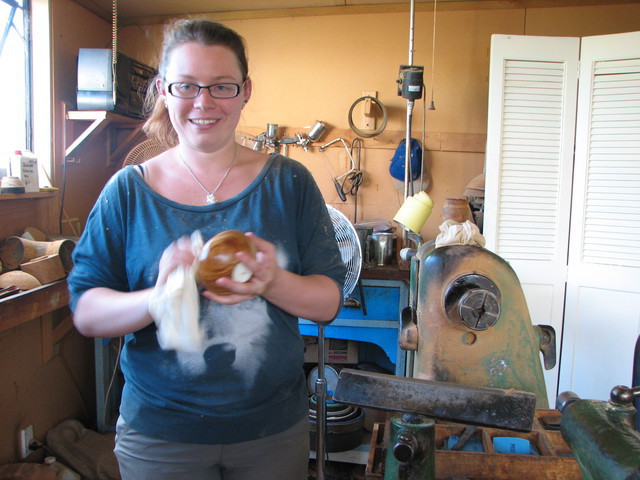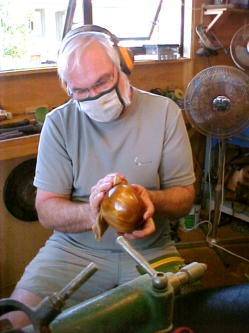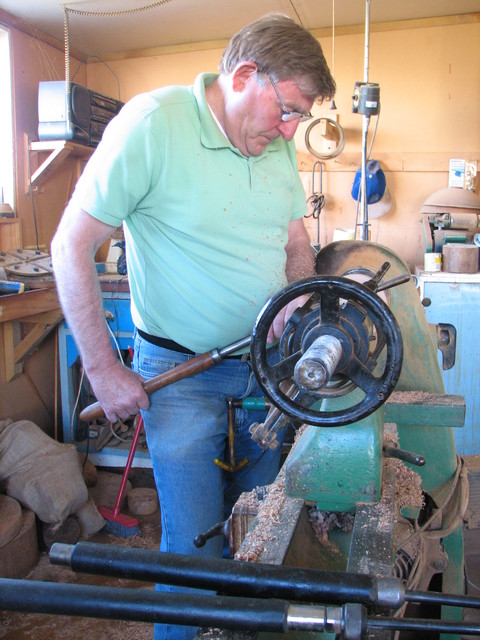 We can supply a gift voucher if you want to give someone a days tuition.
Rick as written a set of "how to" books
How to turn a wooden bowl   NZ$85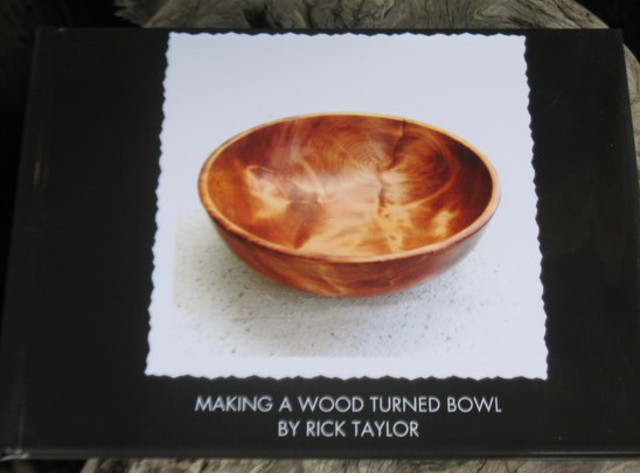 How to turn a hollow pot  NZ$85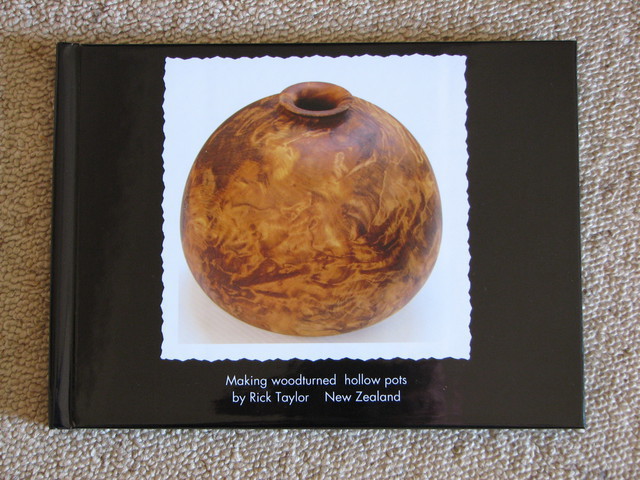 We also do orders for hand crafted items.
These Masonic Batons we make for an order to go to  Australia
Green Ancient Kauri and Gold fiddlebck grained Ancient Kauri