Pens to delight
We have a selection of beautiful pens all made here by Rick Taylor at our gallery studio in Dargaville
Kauri Coast, Northland, New Zealand
Great presentation gift idea
cards about the story and age of the ancient kauri included with each pen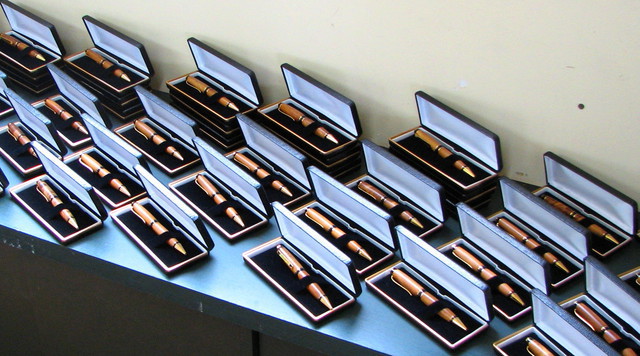 pen orders over 20 can be laser engraved at an additional cost
A presentation case is included with pens valued at NZ$135 and over.
The presentation case can be purchased for NZ$15 to go with any of the other pens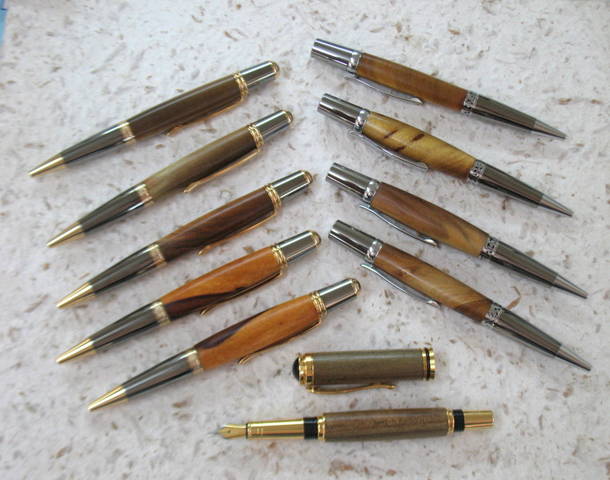 the Sierra pens above are all made from Ancient Kauri
golden, fiddleback and the unusual green kauri - NZ$135 each and include the presentation case.
The green pen above is a fountain pen NZ$185 with case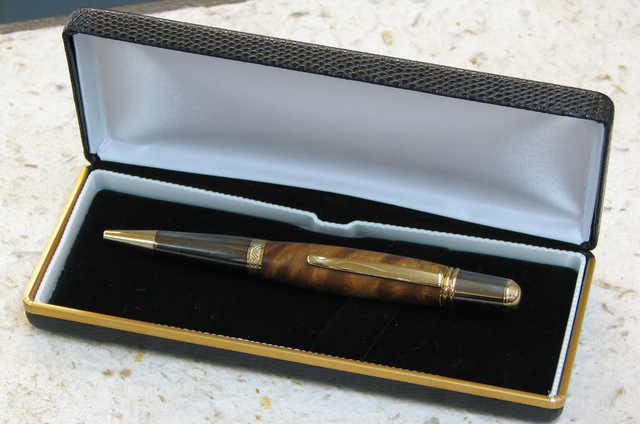 (above) close up of the ancient kauri sierra pen with case
NZ$135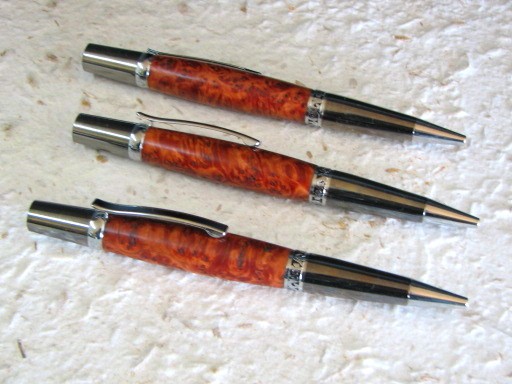 (above) Totara Birds eye burl - burr sierra pen
NZ$135 including presentation case
(above) big boy ancient kauri pens
Golden kauri NZ$85- each
or with the fiddleback grain NZ$85 to $125 each
(below) close up of a fiddleback grain ancient kauri pens.
A close up of fiddleback grain pens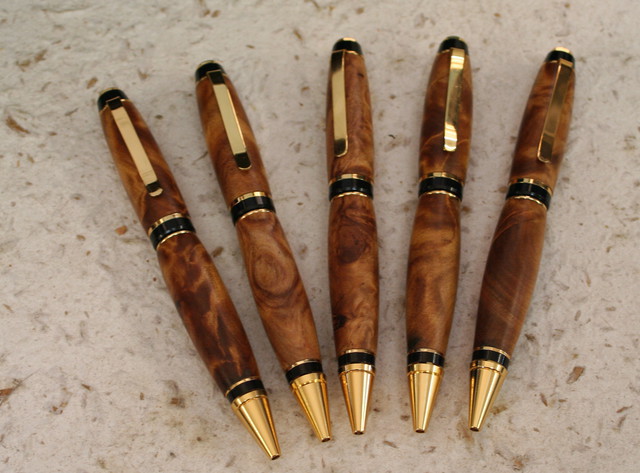 REF fp2 Above Fiddleback Ancient Kauri pen. Price NZ$125

REF fp2 Above Ancient Kauri pen price NZ$125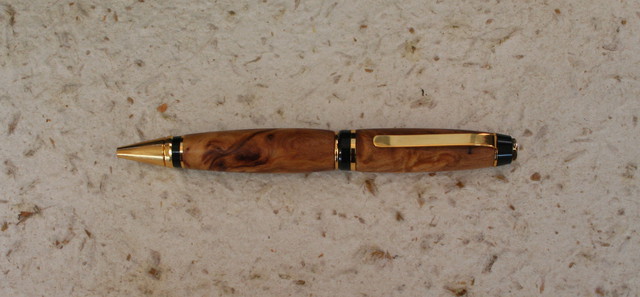 ref fp3 Above Ancient Kauri pen price NZ$125

Above REF fp4 Ancient Kauri pen price NZ$125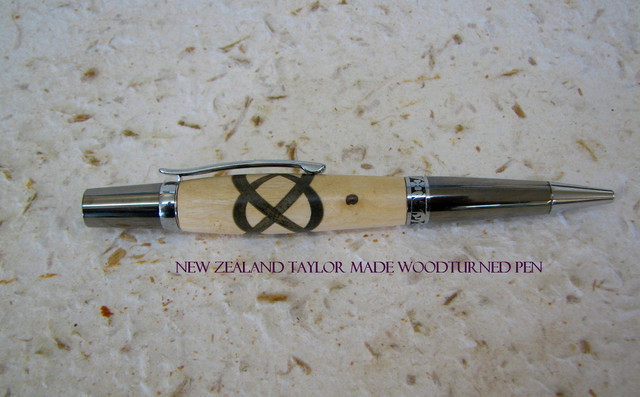 above pen - sierra style - mandarin with green ancient kauri inlays NZ$135 includes a presentation case
Below - fountain pen Ancient Kauri NZ$185 including the presentation case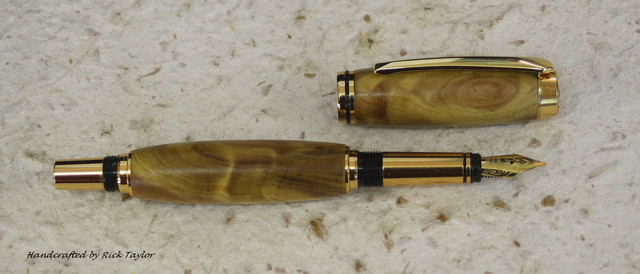 Above and below an Ancient Kauri green and yellow grain fountain pen
NZ$185