Master Wood turner
Rick Taylor
71 River Road
Dargaville
New Zealand
  ph 0274 489 652                email kauriinfo@xtra.co.nz
Gallery open daily - normally from 10am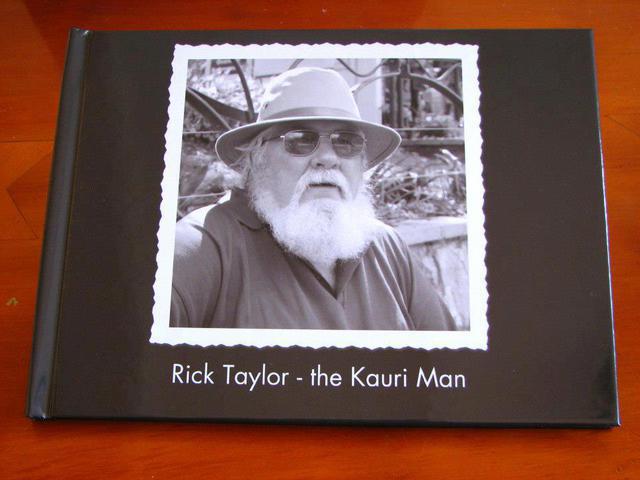 Rick Taylor has been wood turning for over 40 years. 
His gallery/studio has been operating in Dargaville for over 26 years and he welcomes wood turners and those interested in the art of wood turning from all around the world to visit and learn some of the history of New Zealand Ancient Kauri wood.
The gallery is full of his art works for you to purchase, ancient kauri bowls, platters, hollow pots, pens, treasure boxes and carvings.
A posting home service is offered or you can take your purchase with you- if we post your purchase you get the 15% gst tax off the price which helps towards the posting/shipping costs..
You can also purchase via email - just email us which ancient kauri item you would like to purchase with the reference number and we will confirm if it is still available or we can offer an alternative piece.
Each piece is unique 
Rick also offers wood turning tuition - individual tuition for one day or longer - see the tuition page
You can have a basic beginners days or an intermediate or advance day or days.
You need to prebook for the tuition.
We can arrange accommodation adjacent to our studio at our Dargaville Cottage Accommodation
2 bedroom cottage that can sleep up to 7 guests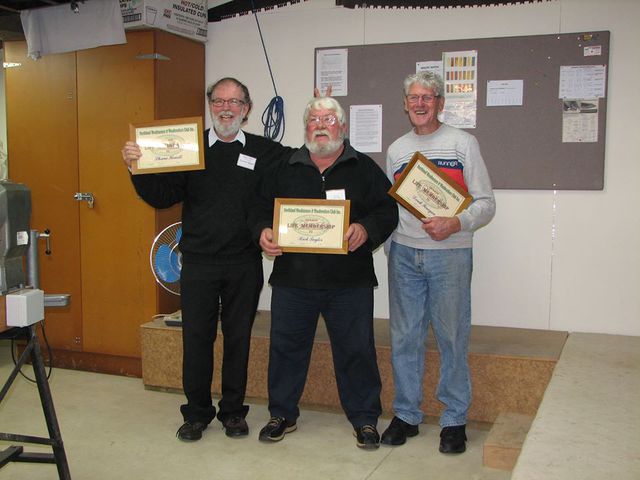 Rick  (in the middle) receiving Life Membership from the Whangarei Woodturners Club in 2014
He formed that club over 40 years ago and also formed the Rotorua Woodworkers Club when he lived there from 1987 to 1992. He then operated a gallery in Orewa for 5 years before moving to Dargaville in 1997 and is still in Dargaville on the Kauri Coast, Northland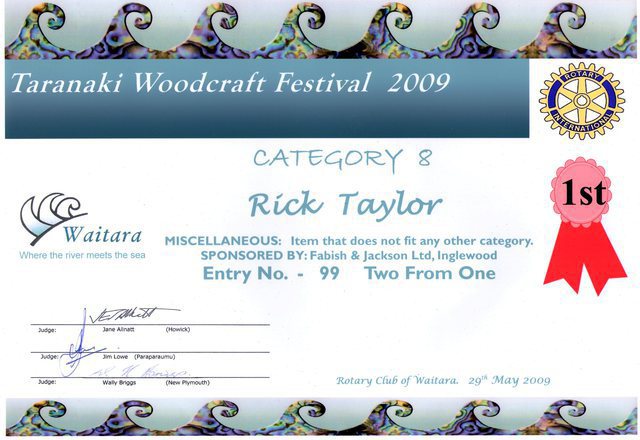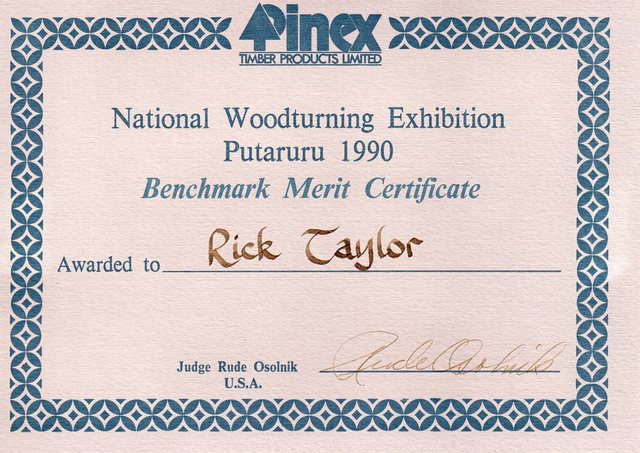 Rick Taylor - Master Woodturner and fish'o
where he lives and his hobbies
This photo shows the settlement of Mangawhare 1 km down river from Dargaville
where Rick has his gallery and working studio
this is where sailing ships loaded up with kauri the timber and kauri gum
back in the early days
Rick's hobby is taking photos
Photos from Around Dargaville & the Kauri Coast 
photo below obviously not taken by Rick but our gallery/workshop is across the road from where this wharf was.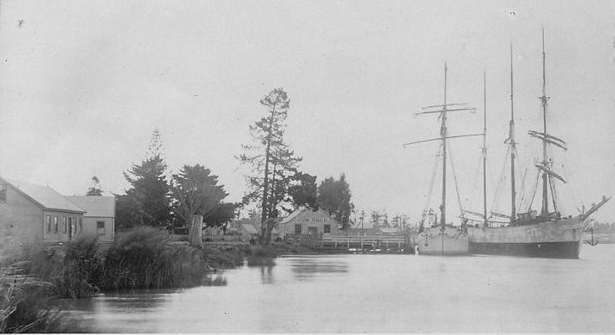 Mangawhare back in the days of the sailing ships - bringing supplies and taking out the kauri gum and kauri timber - the gum went to Wigan in the UK and was processed in to paint and vanishes and as a linoleum product. The kauri timber was used for repairing the ships and building.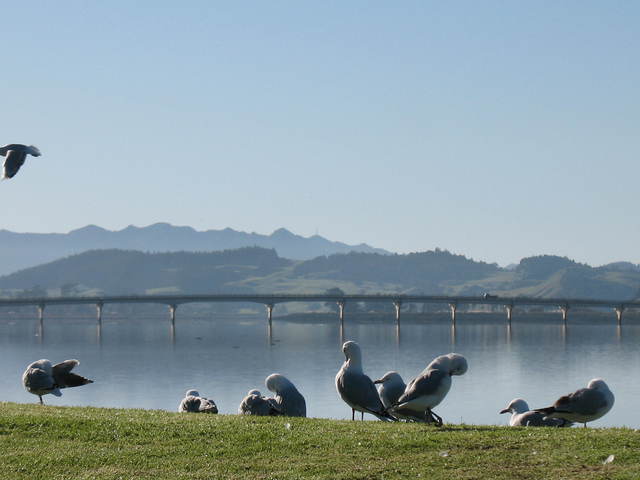 the bridge over the Northern Wairoa River Dargaville and seagulls enjoying the sunshine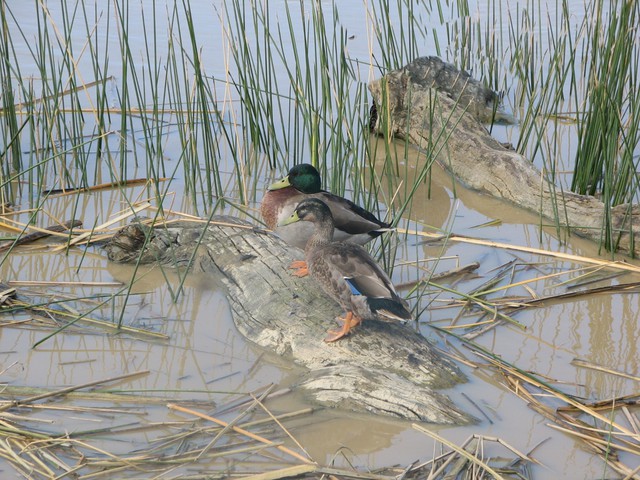 Mr and Mrs Duck - Northern Wairoa River, Dargaville
photos by Artist Rick Taylor