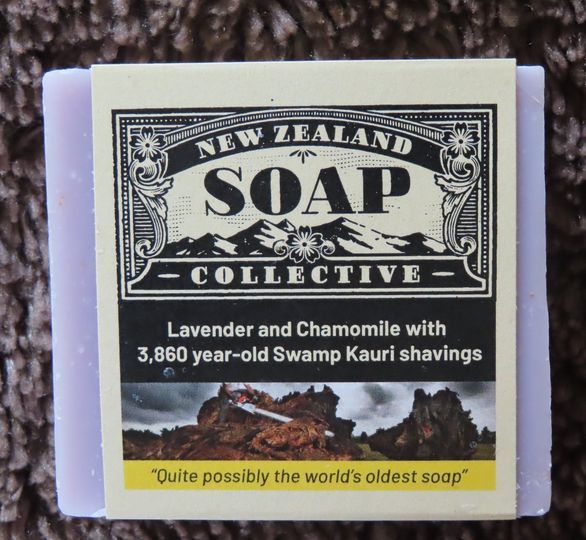 Beautiful handmade soap with New Zealand Ancient kauri shavings.
Feel fresh and smell great with the gentle, soothing exfoliating handmade soap. The ancient Kauri used in this soap has been sourced from Duck Creek, near Dargaville and radio-carbondated age determination of wood in this swamp has shown a sample test age of 3,860 years. So, quite possibly the world's oldest soap.
This soap, with the support of Master Woodturner Rick Taylor, using the kauri shavings from his turnings to create a unique product
  100% plant-based and 100% biodegradable packaging.  
choose from the range of fragrances
Oatmeal milk and honey
Black raspberry and vanilla
Lavender and Chamomile
Cedarwood Fir and Spearment
$15 each
buy one or more see our "buy now" page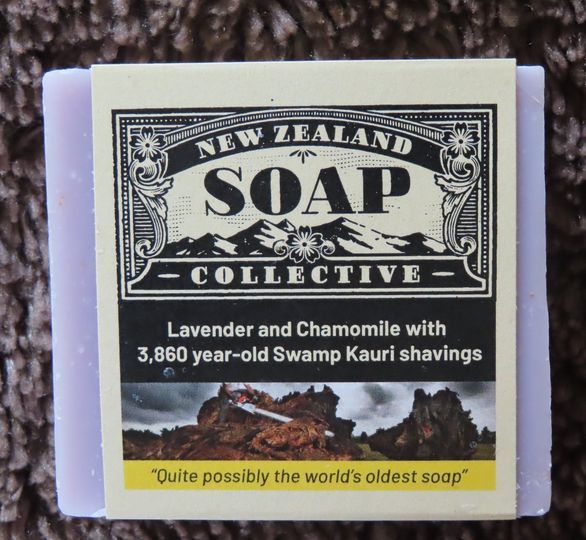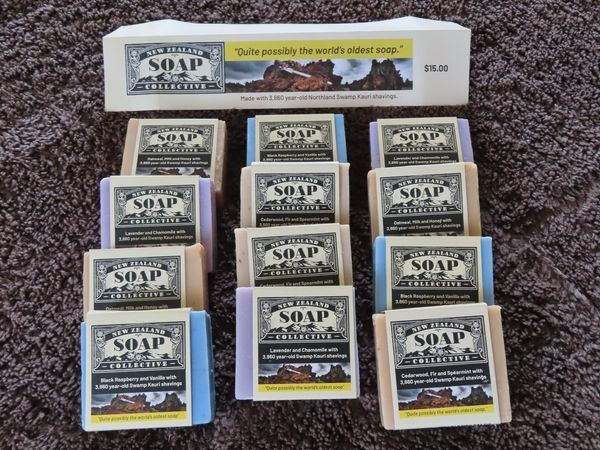 Ingredients can include:
Fresh Northland rain water, Lavender oil, Camomile , flower sweet almond oil, purple mica colorant, kauri, coconut oil, sustainable palm oil, salt, raw sugar, rice bran, macadamia oil and sodium hydroxide plus Ultramarine Blue colorant, black raspberry, milk, honey, brazilian clay,oatmeal, cedar wood, fir, patchouli, spearment   
 depending on the type of  soap